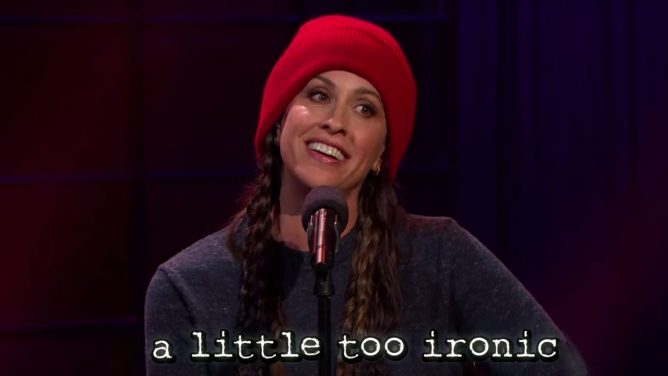 Hippopotomonstrosesquippedaliophobia is a phobia of long words.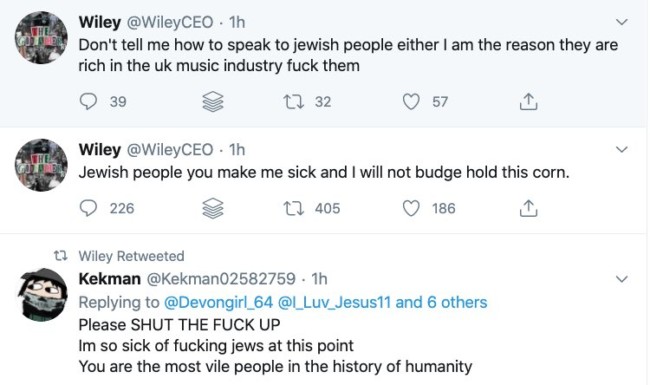 I'm not familiar with this Wiley person, he's apparently a Grime artist. I've just listened to 10 seconds of what is apparently his most popular track and it was a pile of wank.
But I have just been reading about his social media racism and the piss poor response by Twitter's censors who are apparently ok with a black supremacist anti-Semite calling for genocide against the Jews.
This Wiley character believes that black people are the original Jews and that the current people who call themselves Jews are usurpers denying black people their birth right. He has called for Jews to be shot and for black people to go to war with them.
This is a criminal offence but Twitter have allowed him to stay on their platform as long as he deletes the offensive tweets. Utterly unbelievable but so predictably unsurprising as a black Labour-supporting celebrity.
He has been reported to the police by the Campaign Against Antisemitism who have also asked the Cabinet Office to withdraw his MBE. I won't hold out any hope for justice.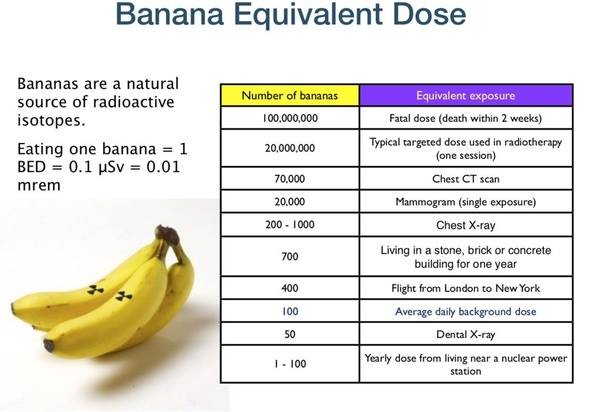 Bananas are radioactive. They're rich in potassium and about 0.012% of potassium is potassium-40, a radioactive isotope.
Don't worry though, you would need to eat 10,000,000 bananas in one go or 274 bananas a day for 7 years to get a fatal dose of radiation. There is even a measure of radiation called the Banana Equivalent Dose.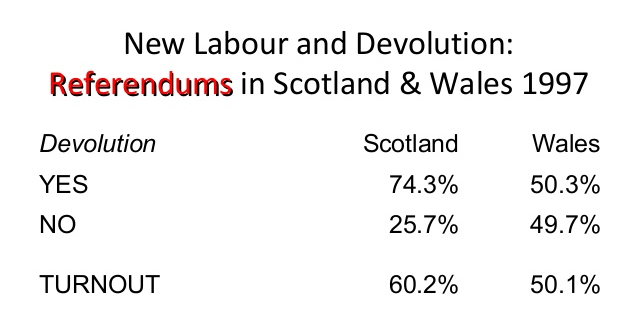 The Brexit Party has announced that it is contesting the Welsh elections next year on a flagship policy of abolishing the Senedd.
The Welsh Assembly – now called the Welsh Parliament, or Senedd in Welsh – was established in 1999 following a referendum in 1997 in which the Welsh people voted by a majority of just 6,721 votes to introduce devolution in Wales. A further referendum in 2011 on increasing the powers of the Senedd produced a rather more emphatic 219,752 vote majority in favour.
It's more than a little bizarre that a political party established entirely on the premise of forcing the British government to respect the result of the EU referendum would base a whole election campaign on overturning the results of two referenda in Wales.
The latest polling Wales suggests that 22% are in favour of abolishing the Senedd, 24% want to leave it as it is, 20% want to give it more powers and 16% want Welsh independence. It looks like the end of the road for the Brexit Party's four Senedd members.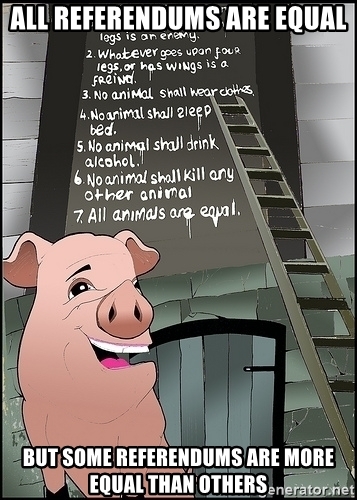 The BBC was once a great institution, envied and influential around the world. Now it's facing a massive public backlash over its cultural and political bias and looks likely to lose its power to criminalise non-payers.
Former BBC Director General, Mark Thomas, admitted that the BBC has a history of "massive left wing bias". Former BBC presenter, John Humphreys, said the BBC has "tried to mould the nation into its own liberal-left image". BBC presenter, Andrew Neil, described the BBC's Mash Report as "self satisfied, self adulatory, unchallenged Left-wing propaganda" and the Now Show as "contrived ideological commentary".
The BBC is removing the TV tax exemption for over-75s on 1st August. Only those in receipt of Pension Credit will be eligible for the rebate going forward as the cost is covered by the Department for Work & Pensions. The BBC estimates that it can squeeze an extra £700m from pensioners which will help pay for the £100m it is planning to spend on "increasing diversity" in programming to ensure minorities are over-represented on TV.
There is a campaign by a pensioner's group to block up the TV tax system by encouraging anyone over 60 to cancel their direct debits and standing orders and contact the BBC to inform them that they will only deal with them by post and will only pay by cheque or cash. They're hoping that this will bring the system to its knees.
More effective, though, is the campaign to Defund the BBC by cancelling your TV licence. I cancelled mine about 3 years ago and stopped watching broadcast TV. We mainly watch Netflix but also subscribe to Amazon Prime, NowTV and Disney+. I have no interest whatsoever in watching the BBC or any other broadcast TV.
The BBC repeatedly tells us that it is good value for money and that its research tells them that the majority of people are happy to pay the TV tax but I don't know anyone who doesn't work for the BBC who thinks it's value for money. If the BBC is so confident that the public thinks it is value for money they should have no concerns about abolishing the TV tax and switching to a subscription model.
The fact that the BBC won't entertain the idea of a subscription model speaks volumes, as does their opposition to decriminalising non-payment of the TV tax. About 1 in 10 cases that go before magistrates in the UK is for non-payment of the TV tax and about three quarters of those taken to court are women. Non-payment of the TV tax accounts for about 30% of all convictions of women.
Based on current trends, by the time the BBC celebrates 100 years of broadcasting in 2022 it will be haemorrhaging about a million TV taxpayers per year. That's assuming the TV tax lasts another two years. The BBC needs to change fundamentally and the only way that is going to happen is to stop funding them.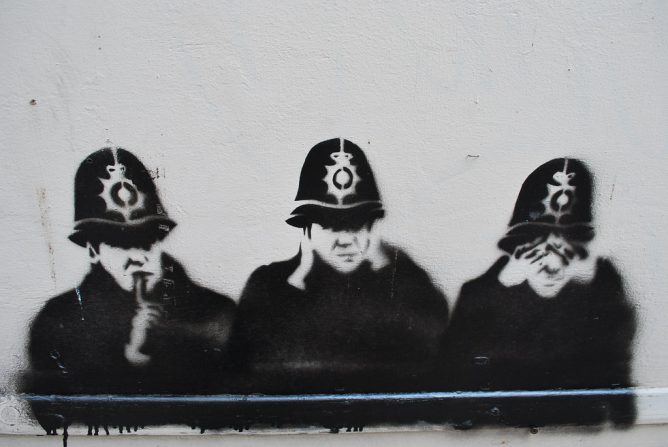 You find a well used and sharpened kitchen knife in an alleyway on a housing estate, take it home and report it to the police. They log it, give you a reference number, tell you to bag it up and take it to the police station.
When you get to the police station do they …
The answer, of course, is throw it in the knife amnesty bin. I mean, why would the police want to see if a known criminal has been walking around a housing estate with a knife? That could lead to all sorts of paperwork …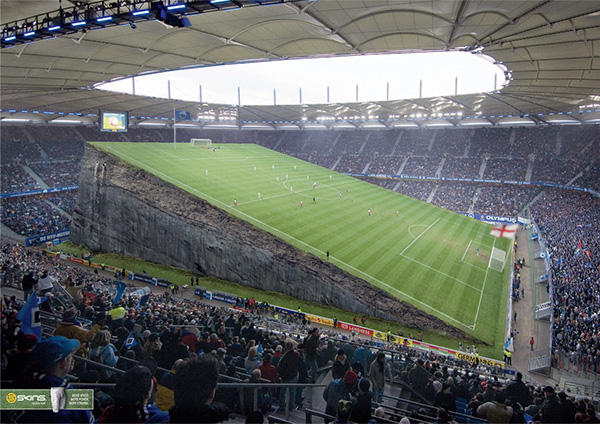 What passes for negotiations between the UK and the EU on what the relationship between the two will look like from next year are floundering thanks to the intransigence and unreasonableness of the EU.
The EU is demanding unprecedented access to our fishing waters, the right to impose laws on us and for the EU courts to continue to have jurisdiction in the UK. They call this a "level playing field".
There is a fundamental misunderstanding about what these negotiations are about. It's not the UK negotiating from a position of weakness, asking for the price of doing a deal with the EU because we're desperate. It's the world's 5th largest economy offering the EU the opportunity to continue doing business with its largest trading partner with fewer barriers and tariffs.
A level playing field means fair and equitable, not unbalanced and punitive terms to try and force us into a perpetually weakened position. The EU has acted in bad faith throughout this entire process, nothing they offer us will be to our favour. We need to stop wasting time on this sham negotiation, put the current offer back on the table a week before new year and walk away if the EU don't accept it.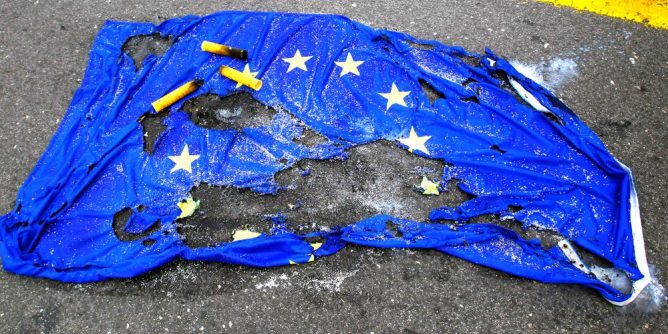 Germany has passed a law outlawing the burning of an EU flag.
The new law makes desecrating any national flag in Germany a hate crime and have included the EU's ring of stars logo. It is also a hate crime to use the EU's anthem, Ode to Joy, in a derogatory way.
Offences are punishable with up to 3 years in prison.

The British government has stepped in to bail out Transport for London today but Mayor Khan has had to accept some uncomfortable terms to get the cash.
TfL has seen a 90% reduction in income caused by the lockdown and spent the last of its cash reserves today. They have been given £1.1bn in cash and a £505m loan with strings attached. Khan has been running TfL at a loss, freezing fares for the last 4 years and it has been running up big debts.
Khan has had to agree to get the busses and trains back to 100% capacity as soon as possible, price increases, a review of TfL's finances, seats on the board, ending free travel for pensioners at peak times and regular reports to the British government on staff absence levels. And just to rub salt in the wound he's had to agree to replace his "Stay at Home" posters on the tube with the British government's "Stay Alert" ones.
The British Secretary of State for English Transport, Grant Shapps, said that it was important that people from outside of London weren't bailing out London. Amusingly, he said "You can't then have an unfair settlement, where other British taxpayers are effectively bailing out the system" which pretty much sums up the Barnett Formula. But the penny has dropped at least as far as London is concerned although it is unlikely to see London cease to be at the top of the table for identifiable public spending in England.
The best thing for Londoners is for the British government to create an English Parliament to take control of the London Assembly and TfL, along with the metropolitan mayors they've created in our country so that power can be shared in a consistent and coherent way across England. The money wasted on building the apparatus of state in London could be much better spent on things like affordable housing, tackling homelessness and poverty and stopping kids from stabbing each other in the city. Staffing costs for the London Assembly have risen 82% since Khan became mayor and it employs about four times as many people as the Northern Irish Assembly which runs a whole country (when it isn't suspended).
London is not a city state despite Mayor Khan's pretensions.