Sir Keir Starmer, the millionaire London MP chosen to lead the Labour Party, has called on the British government to ensure that nobody in England is more than 20 minutes away from a Coronavirus testing station. He didn't say England, obviously, but that's what he meant
I'm sure it would be fairly easy to put a testing station within 20 minutes of the average Londoner. You can get a long way on the tube in 20 minutes but London is just 607 out of 50,360mi2 of England, 92% of which is undeveloped.
So how would the MP for Holborn & St Pancras' 20 minute plan work here in Shropshire where about 80% of the county is farmland, forest, open spaces or water?
Shropshire has two main towns next to each other – Telford and Shrewsbury – connected by a motorway and dual carriageway. It takes about 20 minutes to get between the two. It takes 20 minutes to drive from Ironbridge in south Telford to Bratton in north Telford and most of that journey is by dual carriageway and A roads. Getting from the border village of Priest Weston to the nearest town of Church Stretton will take over half an hour. It is the 13th largest county in England by area but 42nd out of 48 for population. It is the 6th most sparsely populated county in England. It would take hundreds, if not thousands, of testing stations to ensure that even people living in our large towns are within 20 minutes of one let alone the people who live in such remote locations that it takes them 10 minutes to get to a road. And if you need to use public transport then for most of the county you're out of luck.
This kind of statement shows what is wrong with British politics. The leader of the Conservatives, the Labour Party and the Lib Dems are all MPs for constituencies in London and London is not England. London isn't even an English city any more, its culture and values are entirely out of step with the rest of the country. The British Parliament is dominated by London and the south east of England whose MPs think that if something is right for their corner of the country it's right for the rest of England and more often than not it isn't.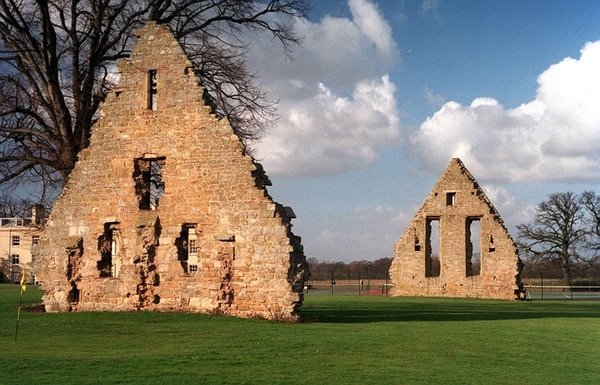 The centre of political power in England needs to be moved right out of London and the south east and well away from metropolitan areas. England needs a parliament of its own, be it devolved from the British Parliament or independent. This parliament should be somewhere more representative of the majority of the country and I would (obviously) suggest Shropshire.
The first English Parliament involving commoners was held at Acton Burnell near Shrewsbury in 1283. Shropshire is the birthplace of the modern Olympics, the industrial revolution and the skyscraper and has given the world some of its greatest minds such as Charles Darwin, Dr William Penny Brookes, Clive of India, Abraham Darby, A E Houseman, Wilfred Owen and Roger de Montgomery. But most importantly, it would remind politicians that the bustling city life, 24 hour economy, world class public transport system and melting pot of different races, religions and cultures that they experience in London is alien to most of the country.
It would also help them to understand why saying that nobody should be more than 20 minutes from a Coronavirus testing station is little more than wishful thinking outside of the London bubble.